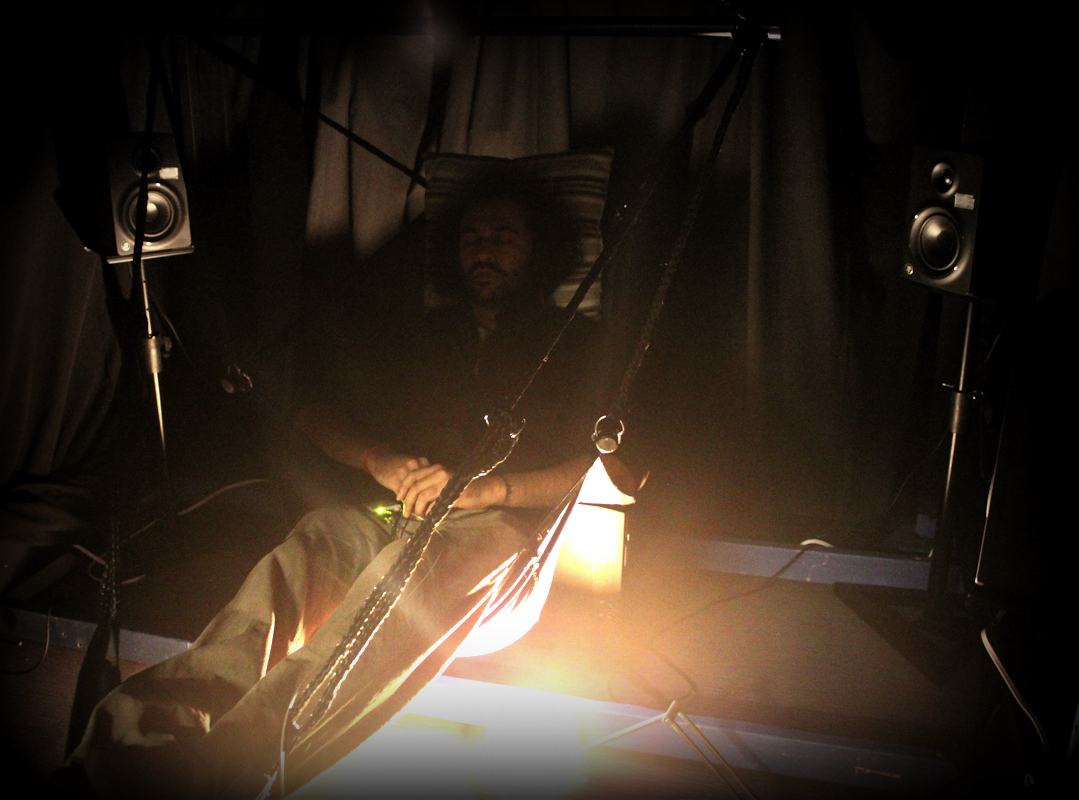 The sonic cradle, created by Jay Vidyarthi, Bernhard Riecke and Diane Gromala, is designed to explore how media might engage the human mind into a process of "immer­sion" with­out com­plex visual dis­plays or nar­ra­tive story-worlds.  Says Vidyarthi, "We have devel­oped a frame­work which depicts immer­sion as the psy­cho­log­i­cal process of inte­grat­ing crude sen­sa­tions into the expe­ri­ence of cohe­sive worlds.  The Sonic Cradle aims to exploit this frame­work to help cat­alyze "immer­sion" into one's own breathing."
As clin­i­cians embrace pro-active and pre­ven­ta­tive approaches, patients' abil­ity to pro­mote and manage their own health is becom­ing crit­i­cal.  While there are many med­ical tech­nolo­gies designed to pre­vent and treat phys­i­o­log­i­cal prob­lems, there are rel­a­tively fewer sys­tems specif­i­cally geared toward psy­cho­log­i­cal support.
Contemporary evi­dence points to mind­ful­ness med­i­ta­tion as an effec­tive ther­a­peu­tic tool for psy­cho­log­i­cal self-regulation.  With this in mind, the Sonic Cradle was designed to help people manage stress by facil­i­tat­ing a med­i­ta­tive atten­tional pat­tern.  The goal is twofold: first, to trig­ger the proven effects of mind­ful­ness on stress, and second, to help teach and demys­tify the con­cept of med­i­ta­tion for users' long-term benefit.
For more information on the Sonic Cradle, click here.